FLAG DROP TYPE FAULT INDICATOR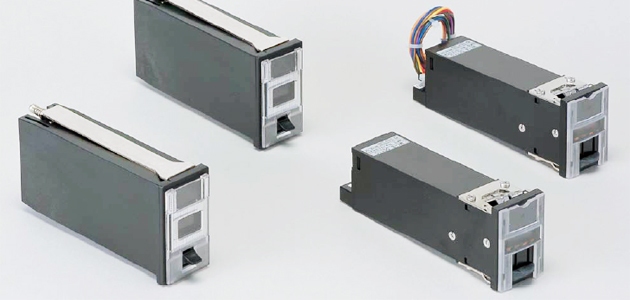 FEATURES
The built-in switching contacts are applicable to the output from 4 circuits with different functions. The use of this indicator can save the auxiliary relays.
The versions for voltage and current are so designed as to prevent wrong insertion.
The inside element is a plug-in type, which facilitates maintenance and checks (or replacement).
A no-voltage one-shot pulse contact can be incorporated.
A variety of combinations of output contacts are available.
| | Rated insulation voltage (Ui) | Operating temperature | Operating humidity | Storing temperature | Shape | Panel thickness | Inclination of applicable panel | Surface cover color |
| --- | --- | --- | --- | --- | --- | --- | --- | --- |
| TK | 250V | -22 to 55℃ | 45 to 85% | -40 to 70℃ | Embedded in switchboard, with 1 element | 1 to 3.2mm | 30 degrees max. from vertical plane | JIS (Munsell color) code: N1.5, 7.5BG4/1.5 |
| product | document | data type | volume of data | date of update | download |
| --- | --- | --- | --- | --- | --- |
| FLAG DROP TYPE FAULT INDICATOR | Catalog | PDF | 612.5KB | - | download |